Tulisa Contostavlos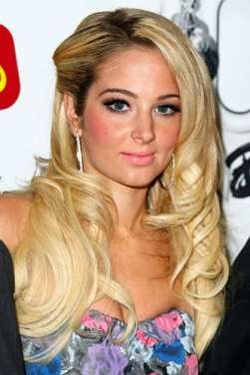 Birth Name
Tula Paulina Contostavlos
Occupation
Actress, singer, songwriter, television personality, television talent competition judge
Born
13 July 1988
Camden, London, UK

Tula Paulina "Tulisa" Contostavlos (born 13 July 1988) is an English singer-songwriter of Irish and Greek descent. She is formerly a member of the British hip-hop group N-Dubz and released her debut solo album, The Female Boss, on November 26, 2012 . She has also written an autobiography, "Honest: My Story So Far". She was also a judge on The X Factor UK in Series 8 and Series 9. In series 8, she mentored the winning act Little Mix.
Tulisa announced on Twitter on May 21, 2013 that she would not be returning to The X Factor UK. After settling some legal issues, she returned to be an advisor to Louis Walsh during the judges' home portion of the comptetion during Series 11 where he mentored the Groups category.
Discography
N-Dubz:
Solo:
Judges' Rank
Ad blocker interference detected!
Wikia is a free-to-use site that makes money from advertising. We have a modified experience for viewers using ad blockers

Wikia is not accessible if you've made further modifications. Remove the custom ad blocker rule(s) and the page will load as expected.