ndependent Television (generally known as ITV) is a public service network of British commercial television broadcasters, set up under the Independent Television Authority (ITA) to provide competition to the BBC. ITV is the oldest commercial television network in the UK. Since 1990 and the Broadcasting Act 1990, its legal name has been Channel 3, the number 3 having no real meaning other than to distinguish it from BBC One, BBC Two and Channel 4 - prior to this, the network had no legal overall name. In part, 3 was assigned as televisions would usually be tuned so that the regional ITV station would be on the third button, the other stations being allocated to that of the number their name contained.
ITV is to be distinguished from ITV plc, the company that resulted from the merger of Granada plc and Carlton Communications in 2004 and which owns all of the Channel 3 broadcasting licences in England, Wales, the Scottish/English Border and the Isle of Man. Similarly ITV1 is the brand used by ITV plc for the Channel 3 service in these areas, with STV and UTV using their own brands in their own respective areas (North and Central Scotland and Northern Ireland).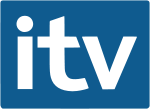 Ad blocker interference detected!
Wikia is a free-to-use site that makes money from advertising. We have a modified experience for viewers using ad blockers

Wikia is not accessible if you've made further modifications. Remove the custom ad blocker rule(s) and the page will load as expected.