Guy Sebastian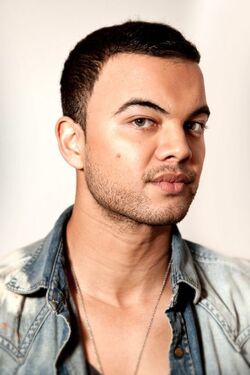 Birth Name
Guy Theodore Sebastian
Occupation
Singer, songwriter, producer, television talent competition judge
Born
26 January 1981
Klang, Selangor, Malaysia

Guy Sebastian is a Malaysian-born Australian singer who came to fame after winning the first season of Australian Idol in 2003. He has released eight Top 10 albums including two chart toppers and is the only Australian male artist in Australian chart history to achieve six number one singles, and places third overall for all Australian acts.
He joined the judging panel of The X Factor Australia in 2010 following the show's revival and has twice mentored the winning act: Reece Mastin of the Under 22s Boys in 2011 and Samantha Jade of the Over 25s category the following year.
He departed the show after Season 4 and announced his return to the judging panel in 2016 where he mentored the Over 22s category. His last remaining act Davey Woder finished as runner-up to winner Isaiah Firebrace.
In 2015, he represented Australia on its debut in the Eurovision Song Contest and finished in fifth place.
Ad blocker interference detected!
Wikia is a free-to-use site that makes money from advertising. We have a modified experience for viewers using ad blockers

Wikia is not accessible if you've made further modifications. Remove the custom ad blocker rule(s) and the page will load as expected.