"Bleeding Love" is a Grammy-nominated pop ballad written by Ryan Tedder of OneRepublic and Jesse McCartney[1] and produced by Tedder for British singer Leona Lewis's debut album, Spirit.[2] The song is the album's lead single (Lewis's official second single following "A Moment Like This") released in the United Kingdom and the Republic of Ireland in October 2007.[3] "Bleeding Love" became the best-selling single of 2007 in the United Kingdom,[4] and, since the single's release, it has become a major international hit as the best-selling single of 2008 thus far.
The single has so far reached number one in over 34 countries,[5] including Australia, Japan, Canada, the United Kingdom, and the United States. The video aired on 17 October 2007,[6] and was uploaded to popular video-sharing website YouTube on the same day, where it has gone on to have over 77 million views, making it the fifth most watched video of all time on the site.[7]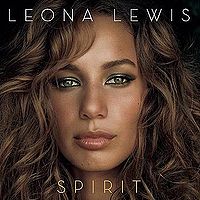 Ad blocker interference detected!
Wikia is a free-to-use site that makes money from advertising. We have a modified experience for viewers using ad blockers

Wikia is not accessible if you've made further modifications. Remove the custom ad blocker rule(s) and the page will load as expected.